avmanansala wrote:wow! 360grams :-) what's your battery capacity and brand?
Yes sir, was able to remove quite a bit of weight from excess wires and stuffs. For this one I use a Turnigy 2200mah and a Zippy 2800mah.
I wanted to learn the effects of increasing the distance between the motors so from the original 250mm size I CNC'd new arms to make it 280mm size. The results were promising but overall, it wasn't what I was looking for. :(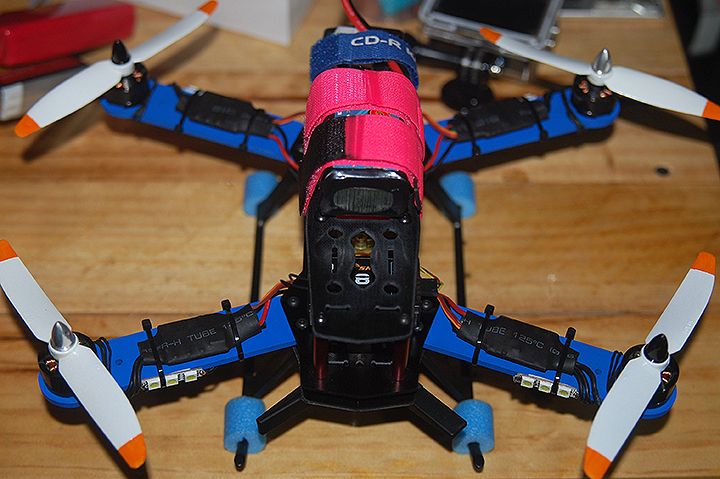 So after that experiment, I returned the original arms and went back to 250-class but this time on a diet.