Cough and flu can bring even the toughest and most macho woodworker, but not his imagination.
Last week was my first "intimate" routing experience, and boy was I happy, unfortunately, I ended up being covered by a pile of wood dust and chips. Ok so it's time to use a vacuum I said, and while watching youtube clips about vacuum and woodwoks (that's english/chinese for woodwork), I noticed that their vacuums automatically run when their power tools are switched on, uy gusto ko yun!
And so while battling coughs and colds I designed my automatic vacuum switch, it should take the burden of powering up my vacuum automatically when my power tool starts and continue vacuuming for a few seconds after the tool has been switched off. This way I can concentrate on my wok and the tool in hand.
Now the messy and crazy time of arranging the electronics begins...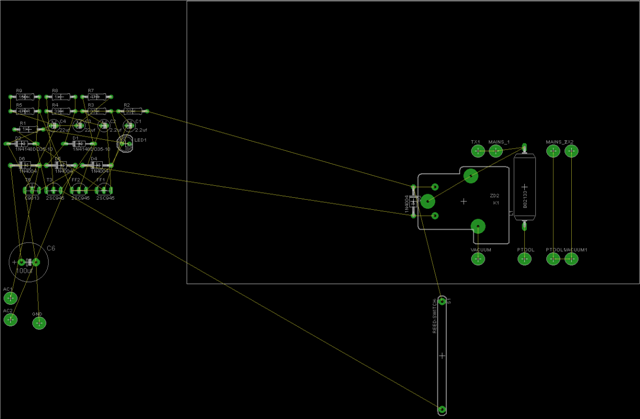 Benadryl can really make a grown man drowsy, please do not operate any tools when you take this cough syrup!