Hi guys,
I need an A ladder like the one on the pic.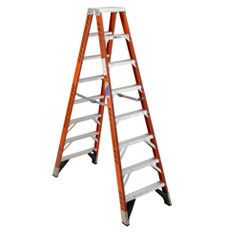 1. Any suggestions on where to get one?
2. The ceiling height is about 11 feet, would an 8 feet ladder be sufficient for painting and general use?
Are those fiberglass types any good? The ladder is for my wife/son only. So those who know me personally wouldn't have second thoughts on suggesting a general purpose ladder only.
Thanks in advance,
Jojo