This one is a consultation clinic. The Interior Designer requested me to built the partition with pocket sliding door.
For the pocket sliding door the previous plan was to used a solid wood frame door open type with frosted glass insert.
Considering the door frame of 40mm thick plus the double wall for the pocket I will have around 150mm thick wall partition.
I suggest to used a 3/8" (10mm) thick tempered glass for the sliding door so I can have only 100mm thick partition.
Sliding roller and aluminum track for frameless glass door.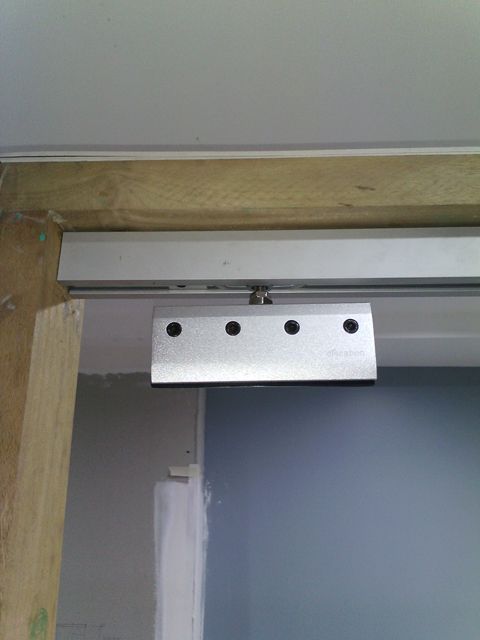 2x4 wood framing for the partition.