I have been excited to receive an upgrade on my sharpening system, finally they arrive after 3 weeks of anticipation.
First is the Sigma Select II 1200 grit waterstone.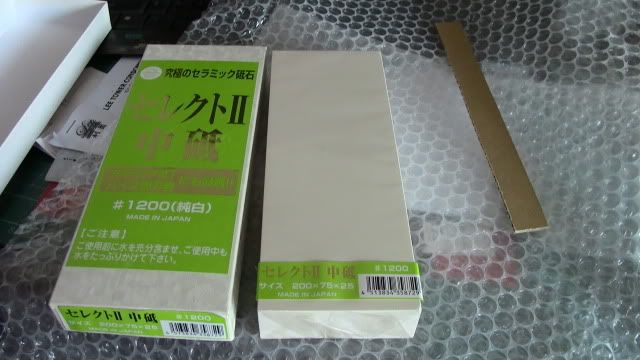 I was told that this will cut steel fast with little dishing and leaves a very nice finish since it is designed after the sigma select II 1000 grit which cuts very fast (but dishes fast also) and the sigma select 1000 hard which cuts slightly slower but is very durable.
Next is the Tsuboman Atoma.
This is a diamond stone that is intended to be used for flattening my waterstones, I apologize in advance if I don't share this with everyone since the price really is very inhibitive and I don't want it to prematurely wear out on me.